aFe Power Magnum FORCE Stage-2 Air Intakes
CANADIAN OWNED
IN ONTARIO
STARTING FROM
CAD
173.94 - 1240.11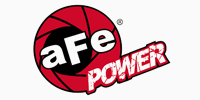 AFE Power Product Expert is nline !
Product features:
Magnum FORCE Stage-2 intakes are engineered for unrivaled performance Featuring some of our most massive air filters, they're designed for enthusiasts who demand power as well as a more aggressive look and sound under the hood
Open-element systems generally can showcase larger filters and produce a bolder engine tone than other intake designs Their open design makes monitoring and servicing the air filter a breeze, while adding an aggressive style to your engine bay
Magnum FORCE housings are constructed from multiple different materials (most commonly roto-molded XLPE polymer), that are effective when it comes to blocking engine heat from entering your vehicle's intake system Many Stage-2 intake kits feature a trim seal to provide a seal between the intake and vehicle to further help protect against performance robbing heat
Certain applications can be used with an optional intake cover to tone down noise and further reduce temperatures, as well as a Dynamic Air Scoop which brings in additional cool air from the front of the vehicle
Each Magnum FORCE intake is computer designed per vehicle application for a precise fit under the hood Dyno testing throughout the design process allows us to optimize the intake tube by creating the least restrictive air flow path, delivering the maximum performance gains Stage-2 intake tubes are either made from XLPE polymer or mandrel-bent aluminum
A unique flange retention design allows the air filter to snap into the housing using zero hardware and attach to the intake tube with a single clamp, simplifying the installation and air filter maintenance
Most Magnum FORCE systems feature either a built-in velocity stack inside the air filter or a three-angle adapter mounted to the housing – aiding in delivery of smooth, consistent air flow to your vehicle's engine Certain applications feature unique inverted filter tops that maximize surface area and extend service life
aFe POWER filters feature a deep rounded pleat design, allowing maximum flow and dust holding capacity, while pliable polyurethane tops and bases withstand lifetime exposure to heat and chemicals Our cold air intake systems are offered with different washable and reusable filter media choices for off-road, street, and race enthusiasts
Corrosion-resistant stainless-steel clamps make for a strong and reliable seal With either high-temperature silicone or pliable polyurethane couplings, Stage-2 intake systems are simple to install
360-Degree Radial Flow Air Filter: The largest filter size possible is determined for each application, then the cold air intake system is designed around the air filter.
Open-Element Filter Housing: Magnum FORCE open-element intakes offer a traditional performance design highlighting a massive air filter for maximum air flow, simple maintenance and unique sound characteristics.
Dyno-Tuned Intake Tube: Each intake tube is engineered per vehicle application for a perfect fit, integrated design, and optimum performance every time.
High Quality Couplers & Hardware: Magnum FORCE systems are designed with the fewest components possible and include quality hardware for a secure, quick, and simple installation process.
AFE Power  Warranty Details:
 aFe universal clamp on air filters and air intake kits are warranted against manufacturer defects for 2 years.
 TRUSTED CANADIAN REVIEWS: