aFe Power PRO GUARD HD Oil Analysis Kit
365 DAYS RETURN
GUARANTEE
CANADIAN OWNED
IN ONTARIO
 Clearance price. While Supplies Last.
Canada Day Sale | Save 10% Site-Wide
  SEE PRODUCT OPTIONS   ADD TO CART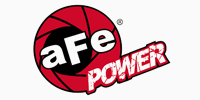 AFE Power Product Expert is nline !
  aFe Power PRO GUARD HD Oil Analysis Kit SKU Listing / Specs
| Purchase | Part Number | Image View | Name | Detail Specs | UPC |
| --- | --- | --- | --- | --- | --- |
| | |  Enlarged View | PRO GUARD HD Oil Analysis Kit - Provides Critical Information Into The Health Of Your Vehicles Oil(s) | | 802959900673 |
SPEEDiagnostix kits provide reports that detail the wear metals, contamination (dust and fuel) and health of the oil. By providing a wear rate measurement, SPEEDiagnostix empowers vehicle owners to measure the wear rate in their engines. How often should the oil be changed? Did that filter help or hurt the engine? SPEEDiagnostix provides answers to these questions and more.
Shop aFe Power Canada Exhaust Systems
Advanced FLOW engineering (aFe) is a leading maker of automotive cold air intake systems, performance air filters, exhaust systems among many things. Headquarters of aFe are in Corona, California and it was founded in 1999.
aFe Power product line-up includes air filters, air intake, and exhaust systems for most late model cars and trucks.
AFe Power Cat-Back Exhaust System
Cat-Back exhaust is attached to the catalytic converter and goes all the way to the rear bumper. It consists of three components- intermediate pipe, muffler, and exhaust tip. It's the most popular choice for an exhaust upgrade. As a large part of the stock exhaust system is changed, it offers more benefits in terms of increased power and engine efficiency. It's more expensive due to the same reason. Cat-Back exhaust system is recommended in case stock exhaust is highly restrictive and you need significant improvement in engine performance.
AFe Power Axle-Back Exhaust
Axle-back exhaust is the shorter version of cat-back exhaust system. It starts from rear axle to the rear bumper. In case of front wheel drive cars, it is placed where rear axle would have been in a four-wheel drive. It is less expensive as the intermediate pipe is absent. It's a cost-effective alternative of cat-back exhaust system.Axle-back exhausts are great for less restrictive stock exhausts. They save cost while improving engine efficiency and sound.
To purchase AFe Power exhaust systems, turn to Parts Engine who offer lowest prices and free shipping anywhere in Canada. Buy only from authorized dealers of automotive products as they deliver authentic products and extend manufacturer's warranty to buyers.
 TRUSTED CANADIAN REVIEWS: