BAK Industries BAKFlip F1 Hard Folding Tonneau Cover
CANADIAN OWNED
IN ONTARIO
STARTING FROM
CAD
1126.86 - 1729.99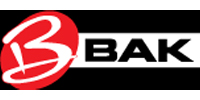 BAK Industries Product Expert is nline !
Product features:
The rich, high-gloss FRP (Fiberglass Reinforced Polymer) top surface of the BakFlip F1 provides superior dent, ding and scratch resistance Heavy-duty aluminum panels line the underside, giving the cover its strength and durability Together, these make the F1 our top of the line BAKFlip, offering a stylish and secure cover for the long haul
The F1's rugged design is made to perform in severe working and weather conditions Rain, hail or snow - the F1 has you covered!
Advanced impact-resistant construction
Upgraded tailgate operation with premium dual action seal (not applicable to 05-15 Tacoma or 05-16 Ridgeline)
Premium density foam core
Heavy-duty hardware and components
Upgraded latch housing for long-term durability
Weight rated up to 400lbs. of evenly distributed weight
BAK Industries  Warranty Details:
 BAK Industries ("BAK") warrants your BAKFlip F1 hard folding truck bed cover to be structurally free from defects in material and workmanship for 5 Year Limited Warranty period from the retail date of purchase.
 TRUSTED CANADIAN REVIEWS:
Stewart  M. (Verified)
Received my cover exactly one ...
Received my cover exactly one week after ordering it. Except for a small hole in the packing box, everything looks fine. Customer service (Michael G) was excellent as I tried to decide on what cover to get. Will put it on in about a week once the weather warms up. I am going to give 5 stars for now though.
Victoria Vale, NS    4/4/2018 4:28:03 PM
Scott  T. (Verified)
Excellent cover, easy t ...
Excellent cover, easy to install. I will have one in every future truck too. So nice to have quick & simple access.
Sydenham, ON    7/14/2017 11:39:54 PM
Connie  E. (Verified)
Shipping was super fast. Order ...
Shipping was super fast. Order on a Saturday morning had the product on the following Wednesday.
Westbrook, ON    4/17/2015 2:29:48 PM
Tony  R. (Verified)
Shipped free in 2 days from or ...
Shipped free in 2 days from order date, the tonneau cover installed in less than 1/2 hour, the fit and finish is perfect. Now just waiting for warmer weather so all the seal around the rail where the cover hinges will lay flat not all that bad though, I tried using a hair dryer just to dam cold. We have had the coldest winter in southern Ontario in a while Feb -25° to -45°
Pickering, ON    2/24/2015 3:33:20 PM
Sidney  L. (Verified)
Easy installation. Watch utube ...
Easy installation. Watch utube for installation instructions. Enclosed instructions miss 1 step. (Drill screw location) don't let that scare you, there is a predrilled hole in the siderails where they go. Perfect fit, it appears to be waterproof. Much better than my last tonneau cover which cost more. Delivered 6 days from order.
Camlachie, ON    8/19/2014 1:40:05 PM