BAK Industries BAKFlip MX4 Hard Folding Tonneau Cover
CANADIAN OWNED
IN ONTARIO
STARTING FROM
CAD
1599.99 - 1659.99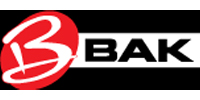 BAK Industries Product Expert is nline !
Product features:
America's #1 selling hard folding cover, the BAKFlip MX4, has new features, including matte-finished cab corner caps, clamps, and elevator bolts for a more streamlined look and feel Other MX4 features include an enhanced functionality with pre-molded, die-cut, shock-absorbent bumpers and secure prop rod clips
- Premium matte finish
- Durable aluminum panels
- Rated up to 400 lbs. of evenly distributed weight
- Dual-action tailgate seal (not applicable to 05-15 Tacoma or 05-16 Ridgeline)- 100% bed access
- NEW finished corner caps featuring a softer seal for a more finished appearance
- New pre-molded and die-cut A-panel and B-side bumpers
- New prop rod clips securely designed for durability
- New matte-finished elevator bolts and clamps
BAK Industries  Warranty Details:
 The MX4's warrants your BAKFlip MX4 hard folding truck bed cover to be structurally free from defects in material and workmanship for 5 Year Limited Warranty period from the retail date of purchase.
 TRUSTED CANADIAN REVIEWS:
Walter  A. (Verified)
Looks good and easily installe ...
Looks good and easily installed, however, it is not as tough and sturdy as advertised. This is the second MX4 I have owned and I now hate them. I had the G2 and it was great, super resilient and sturdy. I never had dent issues or scratch issues with the G2 but my first MX4, I left my keys on top of panel # 2 while I opened the cover and it left not only dents, but punctures. I reached out to the company and they told me my issue was me. Fair enough, but I disagreed because they said it was strong, tough and would withstand almost anything. (Obviously BS) I just bought a brand new truck and installed a brand new MX4 tonneau. I noticed a little dirt on it and used my finger nail to clean it......Now I have a scratches from my finger nail on my brand new tonneau. I can't clean them off. Not very resilient if you can scratch it with a finger nail. I do not recommend this tonneau. I had no scratch or dent issues with the G2 and I had it for almost 4 years until it got severely damaged by falling snow, that's when I went to the newer MX4. Bad decision but it was the 2 way seal that sold me
New Liskeard, ON    9/9/2020 7:52:09 PM
Christopher  Z. (Verified)
This is an amazing cover!  Had ...
This is an amazing cover!  Had a few minor issues with q.c. But partsengine.ca solved them quickly and completely. If more businesses treated their customers this well I think the world would be a better place!  Thank you!  I totally recommend this product. I totally recommend partsengine.ca.
Hamilton, ON    6/7/2020 9:25:43 AM
Dave  D. (Verified)
Great Bed cover and the fit wa ...
Great Bed cover and the fit was amazing. Love it!
Medicine Hat, AB    5/4/2020 11:23:28 AM
Ken  G. (Verified)
Best box cover out there...sec ...
Best box cover out there...secure and sturdy...nice low profile...easy install...
Yorkton, SK    7/24/2017 11:02:40 AM
Mike  P. (Verified)
I love this tonneau cover, fir ...
I love this tonneau cover, first truck that I had one on and it is awesome. Flips easy, no shovelling snow out of truck. Just a awesome product. I would recommend this tonneau cover.
Cranbrook, BC    7/15/2017 10:34:26 AM
ALAIN  R. (Verified)
good product ...
good product
Rouyn-Noranda, QC    12/24/2016 12:43:53 PM
Adam  P. (Verified)
Just installed the MX4 on my 2 ...
Just installed the MX4 on my 2016 F150 this past weekend. Installation was incredibly easy. Definitely easier with a second set of hands. The seal is great, the quality is second to none and the looks are superior to all others on the market. The video tutorial of the installation process is a must before you tackle the install as it makes the job much easier. I gave it only 4 stars on value because I feel that it's a little pricy for a tonneau cover. They should be priced under a thousand. If Bak did that, they'd probably see an increase in sales as it would appeal to a larger market.
Brandon, MB    12/6/2016 10:49:20 AM