BAK Industries Revolver X4 Hard Rolling Tonneau Cover
CANADIAN OWNED
IN ONTARIO
STARTING FROM
CAD
1004.06 - 1459.99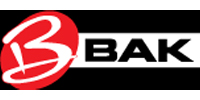 BAK Industries Product Expert is nline !
Product features:
The BAK Revolver X4, is a premium hard rolling cover that includes all the same great features of the Revolver X2, but with a stylish matte black finish When closed, heavy-duty aluminum slats secure the cover the full length of the bed on both sides, providing unrivaled strength and security When opened, the cover rolls up tight providing full bed access without blocking rear view mirror and third brake light visibility
Exceptional security with patented lock rails that covers the bed on each side fully.
Utilizes the tailgate handle lock for easy yet secured security.
A stylish yet simplistic aesthetic topped with aluminum slats that is matte to finished vinyl.
Easy use and access of the bed using one hand where it buckles securely in an open position for safe driving.
It is weather resistant giving you the seals and surface covered in vinyl. In appearance, water droplets from the rain will roll off the vinyl top acting as if it is weatherproof.
BAK Industries  Warranty Details:
 BAK Industries ("BAK") warrants your Revolver X4 hard rolling truck bed cover to be structurally free from defects in material and workmanship for 5 Year Limited Warranty period from the retail date of purchase.
 TRUSTED CANADIAN REVIEWS:
Phill  P. (Verified)
Do not purchase if you live in any climate with freezing temperatures, this thing freezes solid, latch mechanisms, side rails freeze to material, basically most of winter is unusable and can't be opened. It doesn't matter how perfect install is, water will still get into the tracks and everything freezes up, have resorted to often using deicer in the tracks just for a hope of being able to open. Wish I hadn't purchased this model.
Perth, ON    1/14/2022 10:22:52 AM