BAK Industries Revolver X4s Hard Rolling Tonneau Cover
CANADIAN OWNED
IN ONTARIO
STARTING FROM
CAD
1599.99 - 1659.99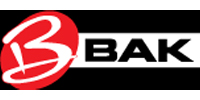 BAK Industries Product Expert is nline !
Product features:
America's #1 selling hard rolling cover, the Revolver X4s, has new features, including matte black aluminum underbody, integrated safety slat caps, rear corner caps, and more Other Revolver X4s features include industrial-grade vinyl and matte finished seals and side rail extrusions
The Revolver X4s is a bed cover engineered for real-world durability with a modern, stylish appearance It has top-to-bottom, matte-black finishes to every aspect of the truck bed cover paired with one-of-a-kind details that set it above the rest It a premium option that offers dependable bed protection when cover is closed, and complete bed access when opened
NEW Matte black aluminum under body and clamps for a sleek, stylish appearance
NEW Side rail seals with smooth flat design
NEW Durable strap and buckles to secure the open cover while driving
NEW Rear corner caps for a more modern appearance
NEW Integrated bulkhead seal for superior sealing
NEW Integrated safety slat caps for protection when rolling
Matte finished, industrial-grade vinyl that keeps water out
Full access to stake pocket holes for additional accessories
Patented rotational locking rails that secure the full length of the bed
Automatic latch secures easily and releases from either side of the bed
BAK Industries  Warranty Details:
 The Revolver X4s has a flush appearance and is backed by a 5-year warranty.
 TRUSTED CANADIAN REVIEWS:
Peter  C. (Verified)
fit on f350 was perfect. sturdy and well made.
maple ridge, BC    8/28/2022 3:16:02 PM
John  M. (Verified)
Installed on an older 2006 Silverado with 6.5' box. This was replacing a fabric cover that lived it's useful life. I've had both the hard three piece covers and the soft roll up over the years. I liked bits from both. On this truck, I tow with a 5th wheel, so the tri-fold just wasn't a good option. This presented an interesting blend of the two. The soft cover, over time, would stop staying down and a cross-wind on the highway would rip it open. I like that this rolling hard top latches the entire way down the side, so that can never happen. It's also harder, so you could load things up top (rated to 300lbs if well distributed). I also like how you can roll this one up from one side with one hand. My fabric cover on the other hand would roll up crooked. Overall, this was easy to install, attractive, and highly functional. We will see if it grants me the same 12 year lifespan as the previous fabric cover.
Calgary, AB    6/28/2022 1:47:19 PM