BROWSE BY
CATEGORIES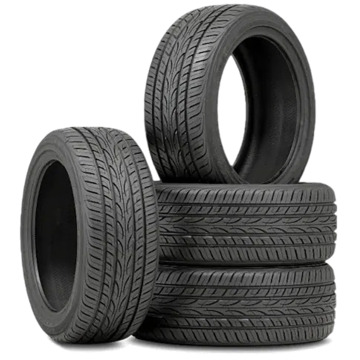 Tires
  FITMENT
Vehicle Specific
Universal Fit
---
  TYPE
---
  BRAND
---
  PRICE
$85.00  -  $20,067.00
$20,068.00  -  $40,050.00
$40,051.00  -  $60,033.00
$60,034.00  -  $80,016.00
$80,017.00  -  $99,999.00
---
Vehicle Specific
Universal Fit
72
 results
Showing: 1
 - 
36
Shop BFGoodrich Tires In Canada
BF Goodrich is an iconic American tire manufacturer which has over a century-old legacy in the industry. Founded in 1870 by Dr. Benjamin Franklin Goodrich, it went on to establish itself as a leading brand in terms of performance and research by the turn of the 20th century. Tires of the car, which crossed the North American continent for the first time was provided by BF Goodrich.
Focus on research did not let the brand limited to the car tire manufacturing industry alone. The challenge-oriented brand ventured into the aeronautics industry as well. BF Goodrich has various key innovations (an industry first) to its name like a first tubeless tire for American cars, First run-flat tire, world's first all-terrain tire, world's first 24-inch 4X4, etc.
BFGoodrich is the first tire manufacturer to win consecutive Indianapolis 500 titles. The brand is well respected among off-road enthusiasts. From the deserts of Baja to the badlands of Dakar, Goodrich has seen its all. From the specialists of dirt track to the creator of the all-terrain tire, the brand has continued its legacy build on performance.
Partsengine.ca has all the latest as well as global best-sellers from Goodrich. We offer you tires for wide ranges of road conditions like dirt, sand, rock, asphalt, etc. Whether you are an off-roader or a rally driver or even a 9-5 office goer, our offerings will exceed your expectations.
Goodrich tires come in the
Performance category: Performance tires are made to accelerate and brake faster. G-force comp-2, which is the brand's best ultra-high-performance all-season tire ever, has silica-infused 'comp-2' compound which delivers sharp steering response and great grip.
Passenger category: for long-distance rides
Truck and SUV category
Competition category
Partsengine.ca gives you authentic BFGoodrich experience at cheapest rates.