BROWSE BY
CATEGORIES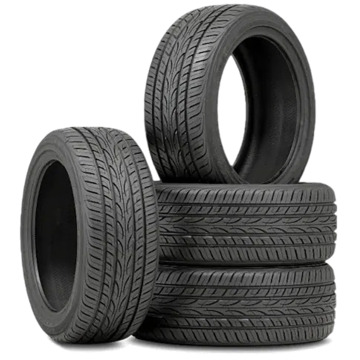 Tires
  FITMENT
Vehicle Specific
Universal Fit
---
  TYPE
---
  BRAND
---
  PRICE
$101.00  -  $197.00
$198.00  -  $294.00
$295.00  -  $391.00
$392.00  -  $488.00
$489.00  -  $585.00
---
Vehicle Specific
Universal Fit
55
 results
Showing: 1
 - 
36
Shop Falken Tires In Canada
Falken tires were launched in Japan in 1983 but the brand was in the North American market two years later. The brand has a unique story. In the beginning, Falken was created as a flagship high-performance radial brand under the umbrella company of Ohtsu Tire and Rubber. Falken soon came to its own. Brand's focus on UHP (Ultra High Performance) products set it apart and soon the brand began participating in professional motorsports programs. It achieved tremendous success in these programs which catapulted the brand to develop and improve products in the passenger vehicle category. Now, Falken stands at the podium as preferred tire brand of many customers, domestically and globally.
Today brand is part of Sumitomo Rubber North America Inc and is based in California. It strives hard to maintain and enhance its position in tires specially made for off-roading, professional drifting, and multiple autocross. Falken has a group of core customers and fans which is constanstly engaged through socials. Valuable feedback and information given by hardcore users help to modify and update existing products.
Partsengine.ca is proudly associated with Falken Tires and we have almost all the best sellers/ latest offerings from the brand. Products are made for passenger vehicles, light trucks/SUV and medium-size trucks.
For Passenger vehicles: Azenis, Espia, Eurowinter and Sincera
For light trucks/SUV: Rubitrek, Wildpeak, Ziex
Azenis: This offering has four variants for different use and is available in all season and summer tire categories. Mainly designed for optimizing on road feel while still giving excellent control on high speed, Azenis is perfectly suited for premium sport coupes and sedans.
Espia: This product is ideal for harsh winters. It provides resistance to hydroplaning while reducing traction tear.
Eurowinter: Made with a new silica rich compound, this tire is an ideal for harsh winters while still giving impeccable performance in dry conditions
Sincera: Targeted as a touring tire, this amazing product operates efficiently all season along, from extreme dry to wet and everything in between
Rubitrek: Providing versatile all-season traction, this product is ideal for aggressive off roading while delivering optimal on pavement performance too
Wildpeak: Built for toughest and harshest off roading, your jeep will simply love the Wildpeak
Ziex: Built especially for crossovers, Ziex provides all season durable performance, ideal safety, optimal handling and defense against harshest of weather conditions
At Partsengine.ca all Falken products come with original manufacturer's warranty and at unbelievable price with Free shipping in Canada