BROWSE BY
CATEGORIES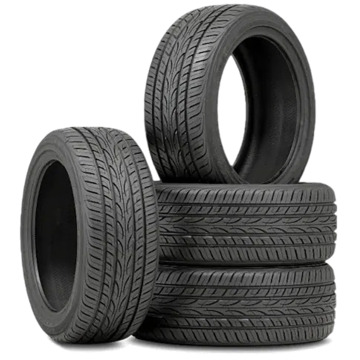 Tires
  FITMENT
Vehicle Specific
Universal Fit
---
  TYPE
---
  BRAND
---
  PRICE
$67.00  -  $20,053.00
$20,054.00  -  $40,040.00
$40,041.00  -  $60,027.00
$60,028.00  -  $80,014.00
$80,015.00  -  $100,001.00
---
Vehicle Specific
Universal Fit
149
 results
Showing: 1
 - 
36
Shop Hankook Tires In Canada
Speaking of a true iconic brand, Hankook, has been a true benchmark for tire manufacturers worldwide. Starting in 1941, as Korea's first tire company, Hankook has continued to raise the bar from its rather humble beginnings. Brand, founded on commitment to technology and unmatched quality of its products, has grown tremendously to become seventh-largest tire company of the world. Hankook tires bring a smile on the face of drivers worldwide due to the optimal driving experience they provide. Instead of sitting on its laurels and achievement, brand regularly invests in Research and Development and skilled workforce to reinforce its leading position. Acknowledging and appreciating global competitiveness, Hankook's aim is to enrich the driving experience of people worldwide. It has always relied on three core competencies- creativity, initiative and open communication based on proactive culture.
Partsengine.ca has almost all recent offering from Hankook like
Ventus S1 noble2: It is premium all-season tire which delivers impeccable performance. It strikes a nice balance between speed and performance irrespective of the weather outdoors. So, if you have a sports car and you like to step on it, Ventus S1 noble 2 will never disappoint you
Kinergy ST: It is all season standard touring product by Hankook which has 70000 mileage warranty. Made up of abrasion resistance tread compound, this tire is ideal for all on-road conditions. It has wide two steel belts which improve handling. It also has a 30-day free trial.
Smart Flex DL12: This tire is made for the long and regional haul and provides excellent traction and long tread life. Its belt structure is designed for decreased heat generation which is suitable for longer mileage. Optimized carcass structure gives better handling and performance in all weather conditions.
Dynapro AT-m: It is all season premium tire made for both on and off roads. It has thick sidewall rubber gauge which minimizes any damage which results in amazing off-road experience. It is puncture resistant and has jointless bead wire preventing any tire damage in off-road conditions. It is an ideal fit for your 4x4.
Partsengine.ca has other amazing tires by Hankook as well. So, if your SUV needs tire replacement or your passenger car needs new tires, Partsengine.ca has best deals available for you on Hankook products.