BROWSE BY
CATEGORIES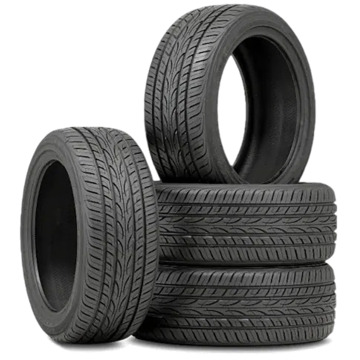 Tires
  FITMENT
Vehicle Specific
Universal Fit
---
  TYPE
---
  BRAND
---
  PRICE
$96.00  -  $20,076.00
$20,077.00  -  $40,057.00
$40,058.00  -  $60,038.00
$60,039.00  -  $80,019.00
$80,020.00  -  $100,000.00
---
Vehicle Specific
Universal Fit
195
 results
Showing: 1
 - 
36
Shop Toyo Tires In Canada
Please Call Us To Place Orders: 1-877-920-3778
Toyo tires applies leading-edge technology, innovation, and testing to every tire they developed. Toyo Tire Canada, Inc. is led by Mr. Shoji Hirao and includes relationships with more than 700 independent tire dealers selling Toyo Tires products across Canada. Their tire portfolio covers a broad range of applications- from the high-performance, racing-inspired Proxes line to the Open Country line for light trucks and SUVs to the luxury-touring Versado LX to commercial truck tires. No matter what you drive, Toyo tires find ways to give you quicker acceleration, more stopping power, more precise cornering and a smoother, quieter ride.
Winter Tires
In Canada, you need winter tires not just for snow but also for frost, ice, slush, and all cold weather conditions. Toyo tires feature enhances snow tire traction technology for the dig, grip, and braking. Their tires are one of the most researched and technically advanced products you will ever install on your vehicle. Check out tires of the week: Toyo Observe GSI-6 Winter Tires. The Perfect winter tire for Canadian driver! Some features include a directional tread pattern to maximize traction and handling, a unique serrated design that added stability during highway driving or when changing lanes in cold weather with snow and slush. 4 circumferential tapered evacuation grooves and snow claws that evacuate moisture from under the tire for better grip and traction. Larger inner blocks with saw-toothed edges and high-density 3D sipes for more edge effect while ensuring the blocks remain firmer while braking, cornering or accelerating at highway speed. This Toyo winter tire is ideal for passenger cars, sport coupes and some sport SUVs.
Light Truck/ Commercial Tires
Toyo Tires' new E-balance technology for commercial truck tires improves fundamental performance characteristics, such as tire life, irregular wear resistance, endurance, and fuel consumption. Tires that utilize e-balance have higher bead stiffness to achieve improvements in bead profile retention, which means a reduction in irregular wear and an improvement in endurance. Strain at the ply turn-up edge is reduced by approximately 20% over conventional tires.
Toyo Tires offer a wide range of Light truck and commercial tires. Such as M-55 for heavy duty/ commercial applications. This tire is designed to deliver versatility and exceptional mileage with dependable traction on or off-road. It is ideal for mud and snow and for any pickup owner requiring heavy-duty performance in most weather conditions. Toyo Open Country range for light truck or SUV are built for power and toughness. featuring aggressive tread designs. Open Country allows you to explore challenging terrains with confidence. Toyo H09 all weather tires are perfect for your commercial cargo van.
Performance Tires
Toyo tires' latest form of technology uses computer simulation to virtually test vehicle-mounted tires in an array of driving conditions. uneven tread wear, noise generation, and a series of other factors. Check out Proxes Sport, Extensa HP range for Toyo high-performance tires for your sports coupe/ sedan and Versado Noir tires for your SUV and Crossover.
Toyo tire implemented a social responsibility initiative called Technology. They were able to lower C02 emissions in the manufacturing process, thus reducing the overall impact on the environment. To identify these new environmentally-friendly products, a logo with the letter "E" placed inside a leaf will be stamped along the sidewall.
Whether you own a sedan, minivan, SUV or a light truck, Toyo tires has you covered with their latest tire technology. Shop Toyo tires in Canada on PartsEngine.ca. Partsengine.ca offers Free shipping anywhere in Canada, all products sold comes with 365 days return and lowest price guarantee.