Dee Zee Specialty Series L-Shaped Tool Box and Liquid Transfer Tank
CANADIAN OWNED
IN ONTARIO
STARTING FROM
CAD
1420.67 - 2013.01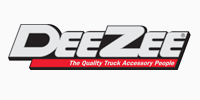 Dee Zee Product Expert is nline !
Product features:
Unleash the full potential of your truck with the Dee Zee Specialty Series L-Shaped Tool Box and Liquid Transfer Tank, now available at PartsEngine. This dynamic combo brings together superior storage and liquid transfer capabilities, catering to the diverse needs of truck owners. Discover the standout features that make this combo an invaluable addition to your truck.

Dee Zee Transfer Tanks offer a safe and convenient solution for transporting non-flammable liquids. These tanks are constructed with durable steel and feature a protective black NRT(TM) (No Rust Technology) rust inhibitor powder coat finish.
Radius Curve Design: Eliminates key weld pressure points for enhanced durability and reliability.
Stability Baffles: Ensures secure storage of tools and equipment during travel.
Lockable Cap: Provides added security for your valuable tools.
3/8" Drainage Plug: Conveniently drains liquids from the tank when needed.
Venting Coupler: Allows efficient and safe liquid transfer operations.
Dual Functionality: Seamlessly integrates tool box and liquid transfer tank for versatile use.
Premium Build: Crafted with durable materials to withstand tough conditions.
Universal Fit: Designed to accommodate most truck models for easy installation.
Corrosion-Resistant: Features a protective finish for long-lasting aesthetics and performance.
Important Note
Tanks are intended for private use (non-commercial).
Not designed for use as an auxiliary fuel system.
Not for use with gasoline.
Does not meet title 49 of the United States Federal Registry.
 TRUSTED CANADIAN REVIEWS: