Extang Encore Hard Tri-Fold Tonneau Cover
CANADIAN OWNED
IN ONTARIO
STARTING FROM
CAD
699.99 - 1293.03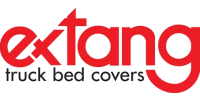 Extang Product Expert is nline !
Product features:
Extang's EnCore tri-fold, low profile truck bed cover offers a high end, straight from the factory look This matte finish matches the bed rail caps' plastic grain creating a cohesive look between the truck and the truck bed cover
The EnCore cover is self-positioning for pain-free installation and self-latching for extra security Engineered rear latches lock the cover at the tailgate, and supplemental tethers secure your cover to the side rails The wide opening front panel provides access to the front half of the bed and can be locked using your ignition key featuring BOLT, one-key lock technology (most models)
The EnduraShield panel's skin is constructed from an automotive grade polymer that resists dents, scratches, and UV induced fading These panels have been rigorously tested to meet and exceed the strictest of OEM testing EnCore is engineered ExtangTuff to resist dents and scratches and features the only 1-inch aluminum frame with a powder coated finish and rubber corners
3-panel hard folding cover offers versatility when accessing and hauling cargo
Our exclusive, lightweight, 1-inch thick EnduraShield panel provides the ultimate in dent & scratch resistance.
Featuring BOLT breakthrough one-key lock technology, by using your truck's ignition key to lock the front panel
Low profile design allowing the bed for a sleek look
EnCore self latching design allows you to quickly install or remove your cover
Extang  Warranty Details:
 The Extang EnCore carries a three-year warranty against defective materials or workmanship on all tonneau rails, aluminum components, clamps, bows, hardware.
 TRUSTED CANADIAN REVIEWS:
Don  P. (Verified)
Never buy a tonneau wit ...
Never buy a tonneau with drain requirements. Park upwards on a slope on a rainy day and you'll have water overflowing in your truck bed. I'm need to figure out how to add drains at the back! Also the latches on the back are light duty. I worry they won't last.
Hilton Beach, ON    7/24/2017 6:41:57 PM
Ian  K. (Verified)
Ordered this for my 2017 Ridge ...
Ordered this for my 2017 Ridgeline Touring.  First off, I was really impressed with customer support, prompt, answered all my questions and gave me an extra Military discount using my CF One Card. Thanks Mark.  Received in less than a week from ON-BC. Arrived with Fed-Ex, in  perfect condition and no box damage.  Cover looks great, and I look forward to install this weekend.
North Saanich, BC    3/29/2017 11:57:54 AM