Extang Trifecta Signature 2.0 Soft Tri-Fold Tonneau Cover
CANADIAN OWNED
IN ONTARIO
STARTING FROM
CAD
555.67 - 799.99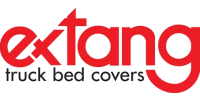 Extang Product Expert is nline !
Product features:
Extang's Trifecta 20 Signature Tri-Fold Tonneau Cover has all the features of the Trifecta 20, but with a premium canvas tarp It has an easy to use folding design with smooth, sleek looks and unmatched durability This user-friendly soft tonneau requires no assembly, no drilling, and installation is as easy as positioning the cover on your truck, tightening the clamps and you're ready to go!
Along with the heavy-duty canvas, the elements of the Trifecta are sure to keep your cargo protected from whatever weather you drive through The Hold-Tite Straps & Snaps, WeatherTuff Seals, and MaxHinges are all Extang Engineered in order to ensure the best in security and safety
Features a heavy-duty high quality canvas material instead of vinyl
WeatherTuff seals exceed OEM standards and seals at all contact points to keep weather & dust out
Patented EZ-Lock clamps requires minimal effort to operate and self-locks in position for added security
45 degree steel corner brackets, commercial grade rails, and I-beam style " Monster"Bows" provide unparalleled strength
Our Extang Engineered cab clamps attach directly to your bed flanges without damage/alteration to your bed caps
Extang  Warranty Details:
 The Extang Trifecta 2.0 Signature Series carries a lifetime warranty against defective materials or workmanship on all truck bed cover rails, aluminum components, clamps, bows, hardware and covering.
 TRUSTED CANADIAN REVIEWS:
Jared  B. (Verified)
Purchased for my 2017 Honda Ri ...
Purchased for my 2017 Honda Ridgeline. Looks great. Drove through some torrential rain and the bed stayed dry. There is some additional hardware (rails) that needs to be installed on the Ridgeline before you can fit on the cover (comes included). Easy to install, but involves sacrificing the top tie down hooks (rail hardware bolts into the pre-drilled tie down hook holes). Hasn't been through a winter yet, but seems durable.
Kitchener, ON    7/11/2017 5:18:47 PM