Extang Trifecta Toolbox 2.0 Soft Tri-Fold Tonneau Cover
CANADIAN OWNED
IN ONTARIO
STARTING FROM
CAD
689.99 - 802.39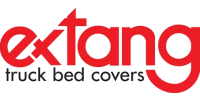 Extang Product Expert is nline !
Product features:
The best selling soft Tri-Fold cover just got better. The Trifecta 2.0 has softer curves and sleek design that creates a smoother, more contoured, low profile appearance. The tarp is constructed of heavy-duty, leather grained fabric with an integrated corner tuck system that has improved tarp tension and keeps your truck looking great.
The newly redesigned frame, hinges, and corners provide more structural strength than before. Strongest in the industry, the frame is made of lightweight aircraft grade aluminum. The new MAX hinges are rugged and have a double pivot design. Our exclusive snap on seals eliminate adhesive and remain in place for ultimate weather protection.
Extang Trifecta Toolbox 2.0 Soft Tri-Fold Tonneau Cover has a host of new features yet remains the easiest to install and simplest to use. The newly redesigned Trifecta 2.0 Toolbox Series works with an existing standard 18-20 toolbox. Designed, manufactured and assembled in the USA! Your choice in soft tri-fold covers is still simple!
Heavy duty leather grain fabric provides clean lines and a low profile appearance

Extang's clamping system attaches to your truck in seconds for easy installation

Our Extang Engineered cab clamps attach directly to your bed flanges without damage/alteration to your bed caps

EZ-Lock Clamps requires minimal effort to operate and self-locks in position when attached to the bed flange for added security

 TRUSTED CANADIAN REVIEWS: