MagnaFlow 19602 22-C TUNDRA STREET SERIES CAT-BACK PERFORMANCE EXHAUST SYSTEM
CANADIAN OWNED
IN ONTARIO
STARTING FROM
CAD$ 620.00
20% off MSRP on Magnaflow Products, and the Discount will Show at Checkout.
  SEE PRODUCT OPTIONS   ADD TO CART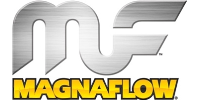 MagnaFlow Product Expert is nline !
  MagnaFlow 19602 22-C TUNDRA STREET SERIES CAT-BACK PERFORMANCE EXHAUST SYSTEM SKU Listing / Specs
Purchase
Part Number
Image View
Name
Detail Specs
UPC

 Enlarged View

MagnaFlow 19602 22-C TUNDRA STREET SERIES CAT-BACK PERFORMANCE EXHAUST SYSTEM

 INSTOCK: 3 LEFT!

Ships in 3-5 Business Days

UpdatedOn: 10/4/2023 12:00:00 AM

888563179339
MagnaFlow 19602 22-C TUNDRA STREET SERIES CAT-BACK PERFORMANCE EXHAUST SYSTEMMagnaFlow 19602 22-C TUNDRA STREET SERIES CAT-BACK PERFORMANCE EXHAUST SYSTEM
Shop Magnaflow Exhaust In Canada
Did you ever feel captivated by the way a particular car sounds? One thing's for sure, that sound is not because of the stock exhaust system.
A lot goes into making a car extraordinary. As far as external modifications are concerned, it has little effect on overall performance unless you're enhancing aerodynamics of your car. But a good exhaust system not only adds to engine performance, it makes your car sound so much better than before.
Here's why investing in aftermarket exhaust system and mufflers is a good option:
Increased engine performance as a low resistance exhaust system kicks the turbo system of your car into full throttle.
With enhanced and more refined sound, you feel the engine power as you drive.
Different sound levels to choose from, ranging from mild to extremely aggressive.
Aftermarket exhaust systems and mufflers are engine-specific, meaning you'll find the right one irrespective of how big or small your engine is.
Installing a good exhaust system enables the engine reach the optimal air-fuel ratio which in turn increases fuel efficiency and mileage.
It simply adds to the aesthetic appeal of a vehicle.
Magnaflow is one of the market leaders of exhaust systems and mufflers in North America, trusted by millions across the continent. Parts Engine houses the best Magnaflow products including:
Magnaflow Turbo Back Exhaust Systems: Unleash the full potential of your car's turbo with this exhaust system. Sound varies according to the series you choose. You get a moderately deep tone with Off Road Pro Series while Pro Series leads to an aggressive deep tone.
Magnaflow Cat Back Exhaust Systems: Best exhaust system to enhance engine performance as well as exhaust sound. Has a broader sound spectrum to choose from.
Magnaflow Axle Back Exhaust Systems: DYNO-PROVEN exhaust systems that ensure uncompromised performance even at really high speeds.
Magnaflow Filter Back Exhaust Systems: It's stylish, easy to install, and makes your car sound like you always wanted it to. Magnaflow exhaust systems are built for performance.
Magnaflow Exhaust System - Performance Pipe: Beauty of a perfect exhaust system lies in its flawless components, built with perfection. Highly versatile performance pipes help you put together the exhaust system that your ride needs. Strictly for off-road application.
Magnaflow Competition Core Series Muffler: The perfect straight through design to unleash maximum RPM pulling power while perforated competition core does its best to eliminate back pressure.
Magnaflow Glass Pack Series Muffler: These offer minimum resistance and hence, maximum engine power. With a simple yet sophisticated straight through reversible design, it emits a deep exhaust note that guarantees a second glance.
Magnaflow Performance Series Muffler: Your perfect off-road partner, its lap-welded design makes for a strong structure. Give your truck the much needed rugged look and sound.
Magnaflow Race Series Muffler: The straight through, wide open design guarantees unmatched performance. It lends an aggressive sound to your race car, well within the legal decibel limits.
Magnaflow Street Series Muffler: Balance the interior and exterior sound levels, without compromising on engine performance and mileage.
Magnaflow XL Series Muffler: Did you know you can fine tune exhaust sounds? With this muffler, you can do the same with ease.
Magnaflow exhaust systems and mufflers are engine specific. Made of lightweight stainless steel, Magnaflow products are backed with a limited lifetime warranty. Get authentic Magnaflow for best value at Parts Engine, along with free shipping. Sounds good ain't it?
 TRUSTED CANADIAN REVIEWS: