MagnaFlow NEO Series Cat-Back Exhaust System
CANADIAN OWNED
IN ONTARIO
STARTING FROM
CAD
2672.00 - 3239.00
On Sale For
20% off MSRP on Magnaflow Products, and the Discount will Show at Checkout.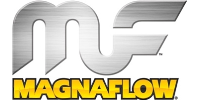 MagnaFlow Product Expert is nline !
Product features:
MagnaFlow NEO Series Cat-Back Exhaust System is made of premium 304 stainless steel and engineered to produce a modern, aggressive sound utilizing our latest technological innovations and decades of exhaust design experience. Depending on the parts/sku number, it can also brings dyno-proven performance and our latest exhaust advancements to your Japanese sportscar with an aggressive exterior sound and well-controlled, moderate interior sound made possible by careful integration of our No Drone Technology (NDT).
By utilizing NDT in its design, exhaust kit is able to minimize the unwanted droning noise that can otherwise occur at cruising speeds. The direct-fit design enables do-it-yourself installation and can be easily removed thanks to the use of racing-bred V-band clamps.
Like all MagnaFlow products, NEO Series Cat-Back Exhaust System has been dyno-tested to ensure improved performance over your Mustang's stock system. The exhaust kit is produced using CNC precision robotic manufacturing and backed by MagnaFlow's Limited Lifetime Warranty.
Exhaust Unleashed: Aggressive and unleashed in all the right ways. The NEO Series represents an evolution in MagnaFlow's exhaust sound that has been reengineered and enhanced to match the advanced technology of today's performance vehicles.
Pure Performance: Sound is nothing without power. Every NEO Series exhaust system is designed for maximum airflow and validated on our in-house dyno to ensure performance across the entire powerband.
Endless Tip Options: Make this MagnaFlow exhaust system your own. 19595 includes a versatile mounting point where you can attach any 5-inch tip you wish to complete the look of your exhaust.
Perfect Fitment: This direct-fit NEO Series system fits onto your Subaru BRZ easily thanks to the extensive use of 3D scanning during development to ensure OEM-like fitment. 19595 includes all the hardware necessary for do-it-yourself installation.
 TRUSTED CANADIAN REVIEWS: