RTX Zion Offroad Black Milled Red
CANADIAN OWNED
IN ONTARIO
Save 10% On 4 Wheels Or 4 Tires!
Save 13% On Wheel & Tire Packages!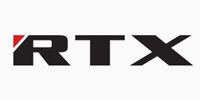 RTX Product Expert is nline !
The Zion is part of the RTX Off-Road line up and is certainly an eye-catching design! The faux beadlock is heavy duty in appearance and is finished with colour matching bolts. The distinctive spoke shape is concaved to give a dynamic appearance. The Zion will take your truck to the next level.
Constructed using low pressure casting and are compliant with the JWL and VIA industry standards.

Upgrade your vehicle with this modern bold pattern aesthetic enhancing the characteristics of your ride in addition to physical appearance

Ensured durability achieved by utilizing high grade materials

Engineered and designed by RTX, a trusted distributor who only produce the best quality of wheels

Boost your overall performance, outward appearance and components of your vehicle

Powder coated wheels giving a reliable durability

Tested and fully approved by the Certification of Quality Standard where reliability is provided for you to use it fully

Replaceable parts for your tire, wheel and rims

Shop RTX Wheels & LED Light Bars In Canada
Established in 2003, RTX Wheels started with a humble selection of three models. Over the last decade, RTX Wheels diversified with the latest technology and has become a top leader in the Canadian market with over 120 models. The company develops wheels using the flow from technology for a proper dimension. PartsEngine carries the complete range of RTX Wheels products. We are an authorized retailer of RTX Wheels and carry the product line at the lowest prices in Canada.
Why choose RTX Wheels?
RTX Wheels offer the broadest range of alloy wheels. They offer wheels according to specific industry standards.
RTX Black Widow Wheel
The RTX Black Widow wheel is made using low-pressure casting technology. This is a one-piece construction and offers the most common dimensions to fit recent vehicles. These wheels are certified JWL and VIA quality standards. The RTX Black Widow has 10 split spokes design and gets its name from the spider-like effect the recess creates.
RTX Concorde Wheel
The RTX Concorde wheel has a sporty design with a dozen branches that intersections at the center. The design compliments the JWL and VIA industry standards. The RTX Concorde wheel is designed to fit OE seamlessly.
RTX Turbine Wheel
The RTX Turbine wheel is an excellent choice for a classic aftermarket look. These wheels are certified JWL and VIA quality standards. They have multi-spoke design and comes in many finishes.
Lighting and LED Bars
Apart from Custom wheels, RTX has products in Lighting Category as well. They have an extensive range of LED lights, Front lights and LED bars. LED bars are available in different shapes and sizes as per requirement of the vehicle.
RTX Wheels products in Canada
PartsEngine is an authorized Canadian retailer operating since 2012. If you buy products from us, you can rest assured that your product will come with complete protection of the manufacturer's warranty. We are revolutionizing the Canadian market by bringing leading-edge accessories for automobiles online. We provide a huge selection of best automotive accessory brands at competitive prices. PartsEngine provides free shipping, no duty or custom fees, and 365 days return policy.
 TRUSTED CANADIAN REVIEWS: