Yakima Landing Pad
CANADIAN OWNED
IN ONTARIO
STARTING FROM
CAD
62.39 - 189.99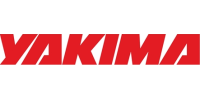 Yakima Product Expert is nline !
Product features:
Permanently mounts directly to your vehicle roof and accepts SkyLine Towers or Control Towers. Uses "blind" fasteners for easy installation when the underside of the roof is not accessible.
Yakima has a history of making bold moves in the name of new horizons. We started as a small machine shop in our namesake city in Washington state. Then in 1979, Steve Cole and Don Banducci, hardcore kayakers and cyclists, acquired the company. By 1984, they put Yakima on the map at the Summer Olympics, decking out every race vehicle with original aerodynamic fairings. Today, we continue to lead the niche we helped establish so many decades ago—with the same enthusiasm for the widest skies and the open road.
Includes a snap-on cover when not in use

Each pad sold in a set of two

Permanently attached bases provide a mounting point for SkyLine Towers or Control Towers.

Bolts onto truck caps, tent trailers, RV's, or boats.

 TRUSTED CANADIAN REVIEWS: