CANADIAN OWNED
IN ONTARIO
STARTING FROM
CAD$ 274.55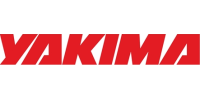 Yakima Product Expert is nline !
   SKU Listing / Specs
Purchase
Part Number
Image View
Name
Detail Specs
UPC

 Enlarged View

SUPPup SUP Board / Surfboard Carrier

 This part is discontinued / for references only.

 INSTOCK

Ships in 3-5 Business Days

UpdatedOn: 9/22/2023 12:00:00 AM

N/A
Streamline your outdoor adventure with Yakima Carriers
All outdoor adventure sports have one thing in common-the more the merrier. But if you stack your car with sports gear, where's the space for friends? Yakima carriers are built with the idea of proper utilization of car space. By providing secure anchoring points for your sports gear and other stuff, ample space is spared for family and friends.
Yakima carriers are specifically designed to hitch various types of equipment such as bikes, kayaks, or a rooftop storage unit for all the random stuff. They're easy to install, convenient, and secure. Even though there are different carriers for different equipment, they all have in their core Yakima's unique streamline roof rack system.
Yakima's Streamline Roof Rack System
Yakima's streamline system is designed to be aerodynamically sound and versatile in utility. There are four crossbar designs and four tower designs that constitute streamline roof rack system. You can customize as you like through mixing and matching.
The most popular crossbar designs under this system include:
Jetstream: The latest offering from the house of Yakima, this pair of crossbars is not as simple as it looks like. It's a heady mix of style and strength. Its various features include:
It has an aerodynamic JetFlow teardrop design which is wind tunnel tested.
Internal support engineering or JetTruss provides additional strength and support.
T-Slot with SmartFill push-down infill allows for easy mount attachment along with least obstructed airflow.
Anodized alloy finish and high gloss polymer end caps for a custom look.
Comes with a Limited Lifetime Warranty.
Corebar: Corebar can be termed as the predecessor of Jetstream. It shares the latter's aerodynamic teardrop design but the internal JetTruss is absent. Its unique features include::
Aerodynamic wind tunnel tested JetFlow design.
Manufactured from roll-formed galvanized steel.
Vinyl coating for corrosion resistance and durability.
Available in large sizes for extreme usage.
Comes with a Limited Lifetime Warranty.
Roundbar: The classic and evergreen pair of Roundbars is often dubbed as the most reliable set of crossbars. It has an old school rod design which is made sturdier through innovative engineering. Its special features include:
Sturdy body made of high grade steel.
Vinyl wrapped for corrosion resistance.
Comes with a Limited Lifetime Warranty.
Why choose Yakima carriers?
Even in the presence of numerous carrier manufacturers, Yakima has raised the bar through innovative designing. Use of durable materials, aerodynamic designs, and easy to mount accessories makes Yakima the leading choice for specialized cargo carriers. Get the best Yakima carriers for lowest prices at Parts Engine and enjoy free shipping anywhere in Canada.
 TRUSTED CANADIAN REVIEWS:
Huseyin  O. (Verified)
Overall my dad likes the product. It was easy to install. Took 15 minutes. But it took too long for the shipping. 2 weeks. It had a delay because of the pandemic. Overall it was worth it.
Brampton, ON    4/28/2021 8:46:18 AM
Roger  R. (Verified)
Ordered this cover Friday night and received it Wed. afternoon and only took 10 minutes to install
Westville, NS    11/20/2020 4:38:07 PM
brian  c. (Verified)
Tonneau brand new and already ...
Tonneau brand new and already collects water - not tight enough on frame, Didn't find this out until a week after purchase and packing had been disposed of so can't return it.
london, ON    5/17/2020 11:36:16 PM
Leah  G. (Verified)
Delivered to my door step with ...
Delivered to my door step within 3 days of ordering and one of those days was a holiday. Good quality product for the price. Installed within 10 minuites
Sarnia, ON    4/14/2020 5:37:44 PM
Lloyd  M. (Verified)
I was extremely impressed with ...
I was extremely impressed with the quality and ease of installation of this product on my 2015 canyon, looks great and received product in 2 days. Partsengine canada will be getting all of my business in the future. quality products with exceptional customer service.
Hawkesbury, ON    9/18/2018 8:02:29 AM
Tim  G. (Verified)
This was my first order with P ...
This was my first order with Parts Engine and the order and delivery was quick and easy. It was very easy to install and looks great. I ran into a problem with my tonneau cover but the customer support was excellent. They quickly tried to resolve it with new parts and when that did not work a new cover was sent out right away. Could not have asked for better and faster service. I would highly recommend PartsEngine and this tonneau cover.
Blackville, NB    7/24/2018 12:46:10 PM
David  P. (Verified)
Easy install. gre ...
Easy install. great seal, allows no water in truck bed..ever! solid, no flutter at high speeds.
brampton, ON    7/11/2018 10:52:57 PM
Dennis  P. (Verified)
This is the first time I order ...
This is the first time I ordered from PartsEngine and it was a good experience. Received the TonnnoPro in 24hrs and was in good shape. It was easy to put onto the truck bed and adjust as needed, just like in other reviews. I do understand some comments online about some of the plastic parts but I think they're a decent build quality and if anything were to happen then i'll deal with it then. The vinyl is nice and overall construction of the frame is good. The seals seat well on the bed frame and the cover lays down flat when the clamps are set up properly. Happy with the product overall.
Montreal, QC    3/25/2018 3:15:22 PM
Matthew  M. (Verified)
Ordered yesterday and received ...
Ordered yesterday and received it today! Looks great super fast shipping.
Petawawa, ON    2/22/2018 1:04:45 PM
Shayne  W. (Verified)
Very good product and great va ...
Very good product and great value for money. Item was shipped promptly and I received it two days later. This is the second tonneau cover (same brand) that I've ordered and I have recommended the product and company to others.
Whitby, ON    8/16/2017 10:55:21 AM