BAK Industries BAKFlip Prop Rod Clips Set
CANADIAN OWNED
IN ONTARIO
  SEE PRODUCT OPTIONS   ADD TO CART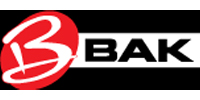 BAK Industries Product Expert is nline !
  BAK Industries BAKFlip Prop Rod Clips Set SKU Listing / Specs
Purchase
Part Number
Image View
Name
Detail Specs
UPC

SKU: PARTS-351B0024

CAD$ 52.95

 Enlarged View

BAKFlip Prop Rod Clips Set - Pair

 INSTOCK

Ships in 3-5 Business Days

UpdatedOn: 12/9/2023 12:00:00 AM

192631029878
NEW BAKFlip Prop Rod Clips Set (2) #PARTS-351B0024 for your BAKFlip truck bed cover rail assembly.
Choose the Right BAK Tonneau Cover for your Truck
Buying the right tonneau cover for your truck can be taxing. You may not find the right size or the one you want may be out of your budget. However, these are the very factors that determine your choice and help you pick out the right one for your truck.
BAK, the leading manufacturer of tonneau covers in North America, creates truck bed covers for all sizes of truck beds. You'll definitely find the right one from their versatile range of tonneau covers according to your budget.
Parts Engine deals in three popular types of BAK tonneau covers namely:
FOLDING TONNEAU COVERS
These are the most common type of tonneau covers. Easy to install and fold, BAK folding tonneau covers boast of innovative design and high durability. Move through the harshest of Canadian weather with ease knowing that your truck bed is fully protected with BAK's folding tonneau covers.
BAKFlip range of folding tonneau covers can be folded up to cabin window to give complete access to bed area. You can even add a BAK Box 2 Tonneau Cover Tool Box with them. The most popular folding BAK Folding Tonneau Covers include:
BAKFlip CS Tonneau Cover


BAKFlip FiberMax Tonneau Cover


BAKFlip VP Tonneau Cover


BAKFlip G2 Tonneau Cover


BAKFlip MX4 Tonneau Cover


BAKFlip CS-F1 Tonneau Cover


BAKFlip G2 Tonneau Cover – Refurbished


ROLL UP TONNEAU COVERS
Roll-up tonneau covers are easy to install but may require more than one person to roll up on either side of truck bed. They're affordable and secure the entire length of truck bed. When completely rolled, they give access to entire truck bed area and do not obstruct rear view from cabin window.
BAK manufactures roll up covers using high grade aluminum with vinyl, featuring exclusive automatic rotational locking rails that help it to secure automatically as the roll top is closed. Due to the use of aluminum, they can be rolled by a single person. The most popular Roll-up tonneau covers by BAK Industries include:
Revolver X2 Tonneau Cover


Revolver X4 Tonneau Cover


RETRACTABLE TONNEAU COVERS
They are considered the most secure and versatile tonneau covers. Retractable tonneau covers allow multiple open positions with push button opening for convenience, especially when you're loading cargo in the back of your truck. They're virtually impenetrable owing to the heavy duty materials they're made of.
Retractable aluminum tonneau covers by BAK Industries provide top notch truck bed protection. The most sought after ones include:
RollBAK Retractable Tonneau Cover


Vortrak Retractable Tonneau Covers


Find selected BAK Tonneau Covers at Parts Engine, the authorized dealer of BAK Industries' products. Parts Engine also provides free shipping anywhere in Canada.
 TRUSTED CANADIAN REVIEWS: