BAK Industries Revolver X2 Hard Rolling Tonneau Cover
CANADIAN OWNED
IN ONTARIO
STARTING FROM
CAD
1509.99 - 1579.99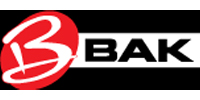 BAK Industries Product Expert is nline !
Product features:
BAK Revolver X2: Where Strength, Security, and Style Unite

The BAK Revolver X2 boasts exclusive automatic rotational locking rails that provide complete cover security along the entire length of the truck bed on both sides. This hard aluminum roll-up cover is designed for effortless one-handed operation, allowing you to utilize every inch of your truck bed without obstructing your rear window. It's a cover that excels in every aspect, offering unrivaled strength, security, and style.
Elevate your truck bed's security and functionality with the BAK Revolver X2. Its automatic rotational locking rails, one-handed rolling operation, and sturdy construction provide unrivaled protection for your cargo. Say goodbye to obstructions and hello to a seamless, stylish cover that enhances your truck's capabilities. The BAK Revolver X2 is the ultimate choice for those who demand strength, security, and style all in one package.
Patented Locking Rails: These innovative locking rails secure the full length of the bed, ensuring your cargo remains protected.
Automatic Slam Latch: The easy-to-use automatic slam latch operates from either side, adding convenience to your cover operation.
Stake Pocket Access: Enjoy full access to stake pocket holes for the installation of other accessories, making your truck even more versatile.
Integrated Safety Slat Caps: The cover features integrated safety slat caps to protect your cargo when rolling and unrolling the cover.
One-Handed Rolling Design: You can effortlessly roll up the cover with just one hand, eliminating the need for heavy lifting.
Easy Clamp-On Installation: Installing the BAK Revolver X2 is a breeze, with no velcro or stitching required.
100% Bed Access: This cover guarantees 100% bed access, so you can make the most of your truck bed's capacity.
Tough Security: Experience tough security that keeps your cargo safe and sound, no matter the journey.
BAK Industries  Warranty Details:
 BAK Industries ("BAK") warrants your Revolver X2 hard rolling truck bed cover to be structurally free from defects in material and workmanship for 3 Year Limited Warranty period from the retail date of purchase.
 TRUSTED CANADIAN REVIEWS:
Harold  B. (Verified)
I found that it was exp ...
I found that it was expensive but a very nice cover
North Cobalt, ON    7/14/2017 2:36:26 PM
Phil  H. (Verified)
Purchased this cover for my 20 ...
Purchased this cover for my 2016 GMC Sierra. So far I love this cover. No leaks like my G2 on older truck. Very user friendly. Friends who bought soft top covers are wishing they had looked into this cover. All are impressed with it.
Elliot Lake, ON    6/26/2016 1:33:00 PM
Jason  S. (Verified)
Bought this cover for my 2016 ...
Bought this cover for my 2016 Tacoma. The overall construction of the cover is not bad. However, the cover was missing hardware/parts when I received it. Partsengine worked hard to get them for me immediately and the MFR supplied them without issue. The price was hundreds less than any local shop I inquired at. Installation instructions were a little vague but an online youtube video cleared a few things up just fine. Took me a couple hours to install. So far, the cover looks good and I am pleased with it but time will tell how good it is in the long run.
Guelph, ON    5/2/2016 4:13:42 PM
Mark  B. (Verified)
I really like the look of thi ...
I really like the look of this product installed on my 2015 Ford F150. My only real concern is how strong it is. I do not believe it would hold up under a load, if someone were to step onto the cover or even place a heavy object on the cover. I never have to find out the answer.
Raymond, AB    12/30/2015 10:17:05 AM
Karl  C. (Verified)
The installation of this cover ...
The installation of this cover was simple and quick. Installed on my F150 short box with bed liner, the fit was precision. The instructions are easy to follow but the short and to the point, YouTube video made them virtually unnecessary. (made in the USA) The quality appears good but I'll have to wait and see how the product stands up over time, particularly the vinyl/aluminum bond. Anson at PartsEngine was very helpful and delivery to Ontario from BC was less than a week....and free! Karl
Callander, ON    10/16/2015 1:41:10 PM