BROWSE BY
CATEGORIES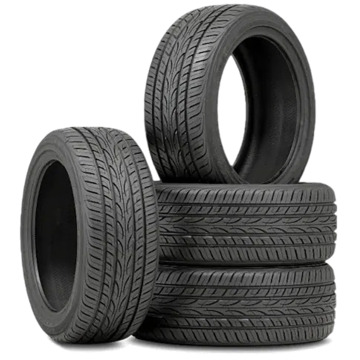 Tires
  FITMENT
Vehicle Specific
Universal Fit
---
  TYPE
---
  BRAND
---
  PRICE
$117.00  -  $20,093.00
$20,094.00  -  $40,070.00
$40,071.00  -  $60,047.00
$60,048.00  -  $80,024.00
$80,025.00  -  $100,001.00
---
Vehicle Specific
Universal Fit
66
 results
Showing: 1
 - 
36
Shop General Tire in Canada
If you are a racer or commute by car within a city, General Tire has a wide range of products which are custom made for different terrains, lifestyles and weather conditions. Known in the tire industry for its reliable performance, General Tire is a brand which needs no introduction. Taking inspiration from its incredible history of delivering high-performance products with amazing customer service, General Tires keep on bettering itself with time.
Partsengine.ca is proud to associate of General Tires and we have almost all offerings of the brand. Whether you are looking for performance tires or winter tires or some classy yet sturdy tires for your SUV or truck, Partsengine.ca will have you covered up.
Grabber AT2: It is an all-terrain tire which is designed for tough road conditions including aggressing off -track riding. Synonymous with amazing performance, this tire's traction and durability are unmatched. To top it all, it has a self-cleaning tread which diminishes the chances of slippage.
Altimax arctic 12: It is a studdable winter tire i.e. literally metal studs can be embedded within the tread which digs into ice and increases traction. This tire is made up of a new compound and innovative tread pattern technologies to provide you with unmatched traction on wet, snow or ice conditions.
General Altimax RT 43: It is an all-season tire which is made to provide you hassle-free and comfortable ride. It is designed to provide increased tread life with very reliable all-season traction.
G-Max RS: This tire gives you brilliant handling whether the sun is out, or it is pouring heavily. Not one to compromise on style, G-Max RS is designed for top-class grip irrespective of the road conditions. If you are looking for incredible performance with style, G-Max RS will not disappoint you.
Grabber APT: Its is very sturdy and dependable product in passenger tire segment. All-terrain and comfortable in off-road conditions, Grabber APT balances performance and predictability in all weather conditions.
Grabber X3: Build for aggressive use, this Mud-Terrain juggernaut delivers impeccable performance in off-roading. Whether you are in mountains or driving in dirt or maneuvering through sticky mud, Grabber X3's durability will be out to see and experience. Never afraid to take on a challenge, this product is ideal for off-road enthusiasts
General RD: If you are looking for steady and reliable traction along with high mileage, look nowhere else. Made for regional drives, this tire is made up of an innovative material which is resistant to cuts and tears.
We have so many other offerings by General Tires as well at unmatchable price. All products come with the original manufacturer's warranty and free shipping in Canada.