BROWSE BY
CATEGORIES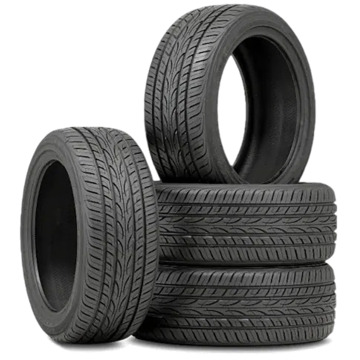 Tires
  FITMENT
Vehicle Specific
Universal Fit
---
  TYPE
---
  BRAND
---
  PRICE
$90.00  -  $128.00
$129.00  -  $167.00
$168.00  -  $206.00
$207.00  -  $245.00
$246.00  -  $284.00
---
Vehicle Specific
Universal Fit
42
 results
Showing: 1
 - 
36
Shop Nexen Tires in Canada
Nexen Tires take customer service to the next level. They provide 24/7/365 roadside assistance for 3 years from the date of purchase. Nexen Tires was established over 70 years ago. They are the first company to manufacture tires in Korea. Nexen tire has an unwavering dedication to produce the world's best tires and deliver their customer's unsurpassed value. Their state-of-the-art manufacturing facilities are the result of continued investment in the most advanced technology. They recruit the industry's most talented engineers and designers that are dedicated to producing the absolute best tires in the industry and they pride themselves on the implementation of the industry's most stringent quality and performance standards
Innovation has been a driving force behind Nexen from the beginning with a facility the size of 86 football fields, there's no room for error. With safety and quality being Nexen's foremost concern, their pre-engineered building system increases efficiency and helps eliminate the slightest imperfections. This long-standing commitment to quality and safety is one of the many reasons automotive manufacturers worldwide choose Nexen as their tire of choice. Safety, quality, and innovation are found in each of our award-winning performance driven tires.
Nexen Tires categorizes their tires into 4 categories. High performance, Passenger, SUV/Light Truck and Winter Tires. Their High-performance tires provide superior cornering stability and wet weather performance all without sacrificing comfort or quietness. Their passenger tires are designed for long mileage performance and all season driving. Enhanced tire mileage enables longer driving with the optimized road contact area and new compound upgrade tread wear. Enhanced fuel saving performance means you spend less filling up at the pump. The next-generation compound and structure minimize rolling resistance and enable better overall fuel efficiency. Their SUV/Light Truck Tires offers light truck and SUV owners the best in safety and handling and all terrains.
Nexen uses 4G Compound Technology and optimized pattern design improve driving stability on wet surfaces. The enhanced block stiffness design provides excellent handling and steering stability, even in SUVs that have a high overall height. Whether you're driving the city street, or carving your own path, the Nexen's SUV/Light Truck tires provide the confidence and performance for whatever life takes you. Nexen's Winter Windguard series provide performance driving in adverse conditions for all vehicles. V-Shape Tread pattern to enhance snow and ice traction performance.
At Nexen, they believe that performance and passion go hand-in-hand, when you're passionate about something, you don't sacrifice quality. For Nexen, this means creating tires that are rigorously tested in a wide range of conditions roads and terrains. Their motorsports and sponsorships programs include partnerships with SEMA, enabling users to work with fellow enthusiasts and raised the bar for performance and comfort. As an organization that takes pride in being active and involved as part of the community, Nexen believes that providing a safe and dependable experience for consumers is their primary responsibility. That is why each set of Nexen Tires comes with an industry leading warranty to help protect you from premature wear and unexpected damage caused by road hazards, as well as free roadside assistance in the event of a flat tire. PartsEngine.ca carries the latest tires from Nexen Tires. PartsEngine.ca Offers Free shipping anywhere in Canada, all products sold comes with 365 days return and lowest price guarantee.