BROWSE BY
CATEGORIES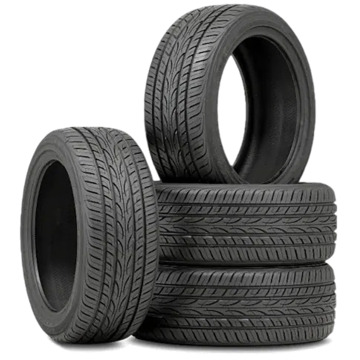 Tires
  FITMENT
Vehicle Specific
Universal Fit
---
  TYPE
---
  BRAND
---
  PRICE
$66.00  -  $20,052.00
$20,053.00  -  $40,039.00
$40,040.00  -  $60,026.00
$60,027.00  -  $80,013.00
$80,014.00  -  $100,000.00
---
Vehicle Specific
Universal Fit
129
 results
Showing: 1
 - 
36
Shop Pirelli Tires In Canada
Pirelli is the 5th largest tire brand in the world. The company was found in 1872, and in 1908, they adopted the P-logo. Pirelli was listed on Milan stock exchange since 1922. They now have 36,000 employees worldwide, with 1400 engineers. Pirelli tires are available in 160 countries in all 5 continents, with 4500 patents and over 100 partnerships with original equipment car manufacturers. "Power is nothing without control" is a well-known slogan by Pirelli. They believe they need to keep innovating to stay ahead of the game, so they are constantly challenging the boundaries of technology, style, and sustainability. Pirelli is an event title sponsor in Formula One, a sponsor for Emirates Team New Zealand in America's cup in 2017. Pirelli also has an FIA Pirelli Star Driver program to support young rally drivers.
Pirelli P ZERO Summer high-performance tires were developed together with supercar manufacturers for both road and track performance. From the track to the road, original equipment application for the Ferrari F40, Maserati MC12 GT1, Lamborghini, Porsche 911, Ferrari 488, Subaru Impreza WRC. P Zero was designed to have good handling and grip on both wet and dry surface with high steering responsiveness and minimal skidding. Pirelli Cinturato all-season high-performance tires are specially designed for North America luxury car market. It is great for urban driving. Pirelli Scorpion Verde All Season Plus, the perfect tire for your SUV or CUV. This tire comes with a 65,000-mile limited treadwear warranty and 30-day trial plan. Pirelli has a few selections when it comes to Pirelli winter tires. Such as Winter Sottozero, Ice Zero, Cinturato Winter, Ice Control and Scorpion winter. Whether you own a high-performance sports coupe, luxury car, or SUV, Pirelli has got you covered!
Pirelli is a high-end luxury performance tires company based in Milan Italy. It has a long history in Formula 1 and rally car race. They are very knowledgeable when it comes to manufacturing tires. If you are looking to upgrade your tires, shop Pirelli! PartsEngine.ca carries the latest tires from Pirelli. Partsengine Canada offers Free Shipping anywhere in Canada, all products sold comes with 365 days return & lowest price guarantee.