Extang Trifecta Signature Tonneau Cover
CANADIAN OWNED
IN ONTARIO
STARTING FROM
CAD
635.84 - 727.02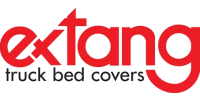 Extang Product Expert is nline !
Product features:
Extang's Trifecta 2.0 Signature Tri-Fold Tonneau Cover has all the features of the Trifecta 2.0, but with a premium canvas tarp. It has an easy to use folding design with smooth, sleek looks and unmatched durability. This user-friendly soft tonneau requires no assembly, no drilling, and installation is as easy as positioning the cover on your truck, tightening the clamps and you're ready to go!
Along with the heavy-duty canvas, the elements of the Trifecta are sure to keep your cargo protected from whatever weather you drive through. The Hold-Tite Straps & Snaps, WeatherTuff Seals, and MaxHinges are all Extang Engineered in order to ensure the best in security and safety.
Features a heavy-duty high quality canvas material instead of vinyl

WeatherTuff seals exceed OEM standards and seals at all contact points to keep weather & dust out

Patented EZ-Lock clamps requires minimal effort to operate and self-locks in position for added security

45 degree steel corner brackets, commercial grade rails, and I-beam style " Monster"Bows" provide unparalleled strength

Our Extang Engineered cab clamps attach directly to your bed flanges without damage/alteration to your bed caps

 TRUSTED CANADIAN REVIEWS:
Bernard  G. (Verified)
Easy to install, fits well, dr ...
Easy to install, fits well, drove with it folded and it was solid, good product. Bernie G
Sechelt, BC    7/19/2015 1:03:48 AM
Mark  C. (Verified)
Easy to install, looks great. ...
Easy to install, looks great. The delivery was promp, I was notified of the delivery date and time.
Ancaster, ON    1/30/2015 10:02:07 PM
Brad  M. (Verified)
Box was torn open, but no dama ...
Box was torn open, but no damage to product. Excellent fit, and the canvas looks much better than the plain vinyl.
Harrowsmith, ON    8/17/2014 1:32:02 PM
James  W. (Verified)
Ok ... I just got it so time w ...
Ok ... I just got it so time will tell whether it deserves the 5 stars I gave it... However 1. It arrived sooner than I expected from cheerful Purolator dude .... 2. The Box looked pretty banged up in spots but Id purchased Extang products before and I knew if something was wrong they would make it right (and fast). Turns out box well designed to take the punishment while keeping its cargo safe. 3. I'd done a lot of looking around so it was exactly what I expected... looks great on my truck .... 4. Fit ..... perfect (Ram 1500 6+ft box) 5. Install .. as advertised ... it took longer to get out of box ..... and twice as long to actually read the instructions than to put on..... 6. Uninstall ..... as easy as it is to put on ... it comes back off ...... 7. NO tarp pulling/stretching, hand cramps, skinned knuckles, heat gun required, c-clamp Allen keys required, clamp thread stripping, bow end-pieces to break-off, tools injured during installation (due to frustrated installer) or snaps that come apart requiring purchase of $39 snap repair kit........ Thanks Extang .... great product !
uxbridge, ON    7/26/2014 10:07:52 AM