MagnaFlow Sport Series Exhaust System
CANADIAN OWNED
IN ONTARIO
STARTING FROM
CAD
1071.00 - 5166.00
20% off MSRP on Magnaflow Products, and the Discount will Show at Checkout.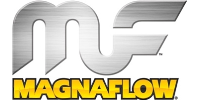 MagnaFlow Product Expert is nline !
Product features:
MagnaFlow's dedication to engineering and manufacturing the finest exhaust systems makes for a superior sound and driving experience. Constructed of premium materials and carefully designed for the best fitment and performance, you can have confidence in making the right choice for your vehicle.
Sport series stainless exhaust system
Delivers maximum performance
Reduced mass and an aggressive exhaust sound
Polished tip
Exit style
CNC precision robotic manufacturing
Optimized weight & dyno proven performance
Deep MagnaFlow performance sound
 TRUSTED CANADIAN REVIEWS: